There could be several reasons, why you might want to try out monthly web hosting service providers.
Not sure how good they are
Don't want to invest too much or,
May be paying monthly is convenient for you.
Whatever the reason is. I am here to help you out on the same by populating some best hosting services, which provides a monthly paying system on their plans.
WordPress powers 30% of the internet. However, web hosting is often neglected, even though it is among the essential elements of every prosperous website. Picking the best Monthly Hosting for WordPress for your requirements can increase your SEO and boost sales.
There are many distinct kinds of WordPress hosting alternatives available. In this article, we look at some of the cheapest WordPress hostings yet reliable.
Let's compare how each of them provides support, their price, and if they would fit your demands.
Best Monthly Billed web hosting for your site
There are a plethora of web hosting companies that offer month to month billed plans. But, I am listing a few which actually earned a lot of reputation over time.
---
This one is a popular autonomous Monthly Hosting for WordPress that gives a commendable combination of affordability and performance.
One cool advantage of A2 Hosting is that they give pay-monthly hosting, even on their cheapest plans. You can also get pre-downloaded WordPress, also a pre-configured SSL certificate for free.
Support
A2 offers 24/7 support through its Guru Crew Support. You can get in touch with them through phone, email, or live chat. And the agents working in the support team are experts in WordPress and know a lot about general hosting.
Pricing
1. Lite: This plan is priced at 3.92 USD per month and it supports one website with limitless data transfer and storage. This plan is great for simple websites
2. Swift: This plan is priced at 4.90 USD per month and it also more resources, which implies quicker load times for pages. It is a great choice for small stores or sites that moderate traffic.
3. Turbo: This plan is priced at 9.31 USD per month, and it supports limitless websites and has its Turbo functionality for even quicker load times for pages. It is a great option for users who want performance but on a budget.
When Should You Consider A2 Hosting
A2 Hosting basically has a steady reputation in the community of WordPress users and provides an excellent balance of price versus performance.
Furthermore, they are among the few hosts that present pay-monthly hosting, which makes this Monthly Hosting for WordPress a good option if you don't want to pay the total price upfront.
Click here to get started with A2Hosting
---
First established in 1996, DreamHost is a pioneer in the industry of web hosting. DreamHost is simply all-around reliable with economical rates, qualified ratings, and an enduring standing.
DreamHost has been in this business for 18 years and is renowned for making Monthy Web Hosting easy.
With this Monthly Hosting for WordPress, you get custom dashboard, free SSDs, one-click installation of WordPress, unrestricted bandwidth, instant WordPress updates, and limitless space, which makes your website 200% quicker.
DreamHost supports more than 600,000 WordPress websites and blogs. You are not charged for setup and you get a domain for free.
Support
DreamHost provides 24/7 support from its USA-based, in-house support team, which is intriguing. The 24/7 support only works with a ticket or email support.
Support for live chat is available from 5.30 AM-9.30 PM PST every day. There is support for phones available but they have an expansive knowledge base than anyone use when in need.
Pricing
Shared Started: This plan is priced at 2.59 per month and supports one website with regular backups and limitless traffic
Shared Unlimited: This plan is priced at 7.95 USD per month and supports unlimited websites with regular backups and limitless traffic
When Should You Consider DreamHost
While there is nothing ostentatious about DreamHost in regards to features specific to WordPress, it "simply works", which is everything most users covet. Additionally, DreamHost has an enduring reputation that gives some confidence in terms of hosting stability.
Click here to get started with DreamHost
---
Hostinger has been around for some time now (the company was founded in 2004) and they have always been renowned for its affordable rates. In fact, their offer is just unimaginable—their most affordable basic hosting starts at 0.80 USD every month.
Full disclosure, we know that this rate of Monthly Web Hosting is only for the starting period of payment, and beyond that, you do need to pay 7.99 USD every month, it is still an excellent way to get yourself Month Hosting for WordPress that you can apply for a basic website.
On this affordable setup, you are enabled to host one site and also avail an email account to go with it. There is also 100GB bandwidth, which is satisfactory.
On the other hand, you do not get an SSL certificate for free, which is a major disadvantage and there no regular backups.
Support
In case you have problems with your setup, you can get in touch with the support team through live chat 24/7. You also get a beneficial knowledge base.
Pricing
Single: This plan is for 0.80 USD per month, which is amazing if you are launching a website for the first time
Premium: This plan is at 2.15 USD per month, which is preferred when you launch more than one website but you are not expecting an excess of traffic on any one of them. Also, you get a domain name for free in your first year of WordPress hosting.
Business: This plan is at 3.45 USD per month, which is great for regular website projects. This plan provides a free domain name (for your first year), free SSL certification and regular backups.
When Should You Consider Hostinger
The answer to this is simple. You should choose this Monthly Hosting for WordPress only if you want to work with the most affordable platforms for hosting. The features provided at the price are not anything stellar, but it does get the job done.
Click here to get started with Hostinger
---
iPage does not extend as many WordPress ideas as its rivals, but it does incorporate other important features such as general pre-downloaded plugins, and a control panel that is customized.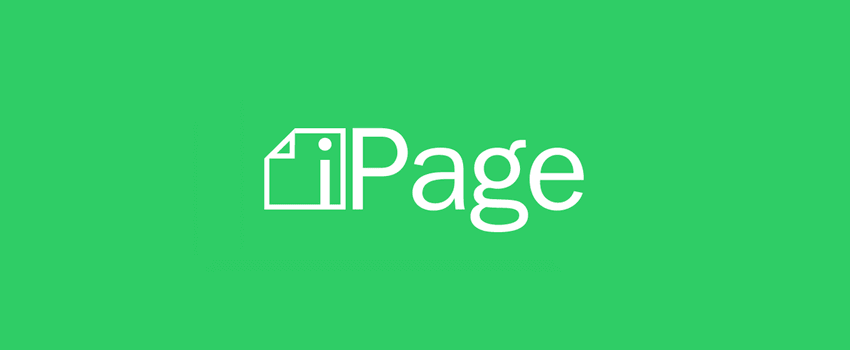 Overall, they continue to be attractive in the domain of the cheapest WordPress hosting.
Support
Notwithstanding its economical prices, most clients of iPage were agreeably amazed by the variety of iPage's support for users of WordPress.
Standing times for their live chat can be a little longer than most, but the team is informed when it comes to this Monthly Hosting for WordPress. Users can also get support through email and phone.
Pricing
WP Starter: This plan is priced at 3.75 per month and is great for small websites, presenting unlimited bandwidth and space.
WP Essential: This plan is priced at 6.95 USD per month and includes advanced performance and security features, making it suitable for bigger businesses.
When Should You Consider iPage
Plenty of users do not require too much versatility when it gets to their WordPress projects, they simply require something that operates out of the box with zero fuss. iPage's economical offerings make it perfect for these kinds of users.
Click here to get started with iPage
---
This Monthy Web Hosting for WordPress is another legitimate and popular hosting service, suggested by the community on WordPress.org. Since 2004, SiteGround has expanded to a massive network of more than 800,000 domain names all across the world.
Many of the SiteGround staff are located in Bulgaria, but they have servers in other countries. They are among the few Monthy Web Hosting companies where you can change your locations for the data center to the USA from Europe. So, if you have European visitors, SiteGround is a good option.
Furthermore, they offer site transfers for WordPress for free, including a CDN for free (for storage) and image leverages which all aggregated should make your website quicker than before.
Support
For support, SiteGround doesn't fail either. The team at SiteGround is available 24/7 through live chat, phone, and tickets. You can also avail of an exhaustive base of knowledge if you need to.
Pricing
Startup: This plan is priced at 3.95 USD every month and is ideal for small businesses and startups that want to host only one site.
GrowBig: This plan is priced at 5.95 USD per month and is ideal for businesses with more than one website.
GoGeek: This plan is priced at 11.95 USD every month that is suitable for bigger companies that experience plenty of traffic.
When Should You Consider SiteGround
SiteGround gives a comprehensive mix of high-level features from WordPress, economical prices, and satisfactory speeds.
This presents it as a great all-around option for any sort of WordPress user, and particularly if you appreciate your websites running with no issues while still working on affordable WordPress hosting.
Click here to get started with SiteGround
---
While this Monthy Hosting for WordPress may no longer have their 1 USD monthly rates, they are still a greatly economical host that provides affordable pay per month for hosting WordPress websites.
They let you select data centers either based in the UK or the USA. You get 20Gb of disk space accelerated by SSD, unrestricted bandwidth, and you can run three sites in total.
Support
Based on the experience of most users, there really is not much to complain about Namecheap when it comes to the support they provide. They have a steady knowledge base, plenty of educational articles, live chat agents who are always ready to help, and the wait time for the live chat is also considerably short.
The website setup is quite direct. After you are done paying for the hosting plan, Namecheap directs you in the correct way regarding the new installation of WordPress.
Pricing
Stellar: This plan is at 2.88 USD per month and allows you to run a maximum of three websites and provides you with disk space worth 20GB.
Stellar Plus: This 4.88 USD per month plan gives you unmetered storage accelerated by SSD, websites, and bandwidth.
Stellar Business: This plan is at 8.88 USD per month providing you with 50 GB total SSD disk space, unlimited sites, and unmetered bandwidth.
When Should You Consider Namecheap
Namecheap might no be as affordable as it once was, it is still amazingly cost-effective at only 2.88 USD every month with payments every month (or for 24.88 USD for the complete year). That being mentioned, it lacks in the department of specific WordPress features.
Click here to get started with NameCheap
---
HostGator isn't that famous among WordPress hosts, but with its low prices and its recent developments, things might change with this Monthly Hosting for WordPress.
They currently offer plans for WordPress cloud hosting, SSL certificates, and auto-backups for free. Their performance is pretty fast too and they might be the fastest on this list.
Support
You can get a hold of their support team 24/7 through email, phone, live chat, and even through conventional mail (as in paper and stamps). With live chat, they only take a few minutes to get to you.
Pricing
Hatchling: This plan is priced at 2.75 USD per month and supports one website with reasonable traffic, making it great for small blogs.
Baby: This plan is priced at 3.95 USD per month and hosts more sites with moderate traffic, which makes it a great choice for service sites and online stores.
Business: This plan is priced at 5.95 USD per month, and it supports endless sites and is a great choice for established enterprises and businesses with solid demands.
When Should You Consider HostGator
HostGator offers an exciting combination of good speeds and affordable prices for WordPress websites. And their support service is pretty amazing too.
Click here to get started with HostGator
---
Premium WordPress Hosting Billed Monthly
Kinsta is a hosting provider for WordPress that primarily optimizes setups to managed hostings. However, they are known as a boutique site that doesn't at all impact their load-carrying capabilities.
In fact, Google Cloud Platform has given its complete support to Kinsta, who takes its structure and makes it simpler to use and accessible. Kinsta also provides users with a custom panel that hides everything but what is currently going on.
Additionally, since it is managed, it implies that Kinsta is the one that handles every task related to server-management for you.
Support
Kinsta presents 24/7 tickets and chats support. The agencies are skilled with WordPress and can assist with anything you may be dealing with. Also, since you don't need to deal with the cPanel, it also reduces the need to call support more often than not.
Pricing
Starter: This package is priced at 30 USD per month and supports one website. It provides 10GB SSD and 20,000 Visits on the started plan. They also offer Free SSL & CDN withing the same plan.
Click here to get started with Kinsta
---
Conclusion
While Namecheap is affordable, A2Hosting and DreamHost come with a reputation for quality. But at the end of the day, the choice rests with you and how you want to run your website. Each of the affordable Monthly Hosting for WordPress alternatives we've reviewed today has their own individual advantages, which makes all of them substantial contenders.
Guest Author Bio: Manan Ghadawala is the founder of 21Twelve Interactive which is one of the best mobile app development company in India and the USA. He is an idealistic leader with a lively management style and thrives raising the company's growth with his talents. He is an astounding business professional with astonishing knowledge and applies artful tactics to reach those imaginary skies for his clients. Follow him on Twitter | Facebook