Writing is an art!
The words which are written right from the heart can melt the reader's heart and connect easily.
What do you think?
Although, writing such blogs are not easier. Isn't it?
No wonder, a writer can be a blogger, but every blogger is not a writer.
While being a plethora of blogs online, it's quite hard to get noticed. This is where writing with a unique voice would actually make sense.
Well, I understand one can not be a writer overnight. But yeah can definitely be. Not Rocket Science.
There are several writing blogs on the web, to take inspiration from.
If you want to improve your writing skills and become a better writer? Then following these creative writing blogs could make the difference.
---
Best Writing Blogs to Learn How to Write
There are plenty of taking inspiration if you would like to learn to Copywrite. Reading these blogs will change the way your writing altogether.
Let, me list out a few best writing blogs for writers.
1. Jeff Goins Writer
Jeff Goins writes a blog about writing, creative ideas, and making an impact on this world as an author and writing coach.
There is even a link to downloadable e-books and podcasts, which he offers in addition to discussing novel writing and commercial writing.
Know More about Jeff Goins Writer
---
2. Jerry Jenkins
About Jerry Jenkins in his own words – "Over the last half century I've been an editor, a publisher, a nonfiction author, and a novelist, yet I'm still learning and growing like you."
He offers for writers: a comprehensive book writing guide, ideas for the best stories, finding the right writers group, and how to write dialogue.
The writer has published more than 190 books (including biographies about several celebrities) and has received accolades from magazines like Time, Reader's Digest, Parade, and many others.
---
3. The Creative Penn
Joanna Penn is behind The Creative Penn, a thriller author who has been bestselling for more than a decade.
In addition to writing for writers, she has written 21 books that have sold over half a million copies.
She has been listed among the top 100 creative professionals in the UK because she is a speaker, entrepreneur, and runs Curl Up Press.
Writing, marketing, and self-publishing are topics Joanna discusses on her blog.
Know more about The Creative Penn
---
4. Jane Friedman
As one of the most influential voices in the digital age of publishing, Jane Friedman's blog is a must-read for every writer and publisher.
In addition to more than 20 years' experience in the industry, she is a professor with The Great Courses (How to Publish Your Book) and publishes The Hot Sheet (a newsletter for authors). She authored The Business of Being a Writer.
She provides helpful tips on publishing, writing a book proposal, finding a literary agent, and much more.
---
5. Self-Publishing School
The name isn't necessarily what it seems.
Although this website covers a lot of tips and advice in great detail, it doesn't focus on just publishing them.
In addition to providing writing advice, SelfPublishing also offers writing advice.
This blog features blog posts on things like character biographies and how to write a book.
The tools section has something for every writer, as there are many must-haves featured there.
Know More about Self Publishing School
---
6. The Write Life
It is unlikely that you haven't been aware of The Write Life's features if you've been searching for writing blogs for quite some time.
Blogs like this one are a great resource for writers of any kind.
If you'd like to write a book for the first time or want to learn more about freelance writing, The Write Life has you covered completely
You can find tips for blogging and marketing there as well. You should definitely check out their helpful blog posts and read the comments for extra tips from their community.
Know More about The Write Life
---
7. Helping Writers Become Authors
K.M. Weiland is an author and writer who has published more than 1,200 blog posts on her website Helping Writers Become Authors, helping writers to learn the ins and outs and dos and don'ts about writing and publishing.
Besides a bi-monthly newsletter, she also offers a podcast and vlog.
Writing historical and speculative fiction, as well as a number of how-to books, such as Outlining Your Novel and Structuring Your Novel, is among her many interests.
Know More About Helping Writers Become Authors
---
8. The Write Practice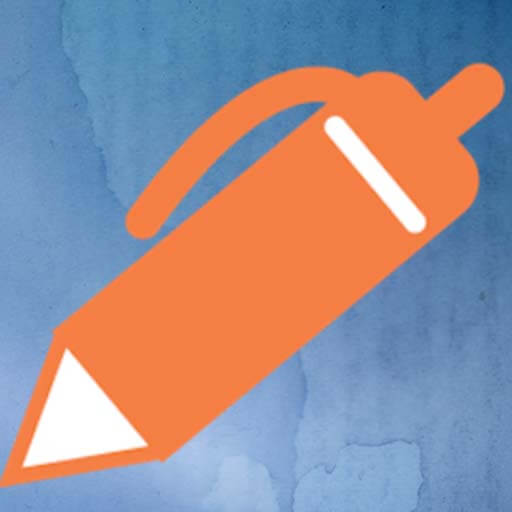 Writing experts everywhere can benefit greatly from the writing practices promoted by The Write Practice.
You can find post topics focused on key writing practices, writing exercises, and even writing prompts to get your creative juices flowing.
There is no need to be without support with The Write Practice. Besides offering free help through their blog posts, they also have programs, writing contests, and general assistance with author platforms.
Know More About The Write Practice
---
9. TerribleMinds by Chuck Wendig
The charisma of Chuck Wendig is one that you will need to develop a taste for.
His writing tips and advice for aspiring authors are brutal, blunt, and infused with humor.
He covers topics in his writing blog ranging from his own and others' work as well as anything you ask for specifically.
There's no dull moment with Wendig's unique delivery style and real advice.
---
10. Daily Writing Tips MultiAuthored Blog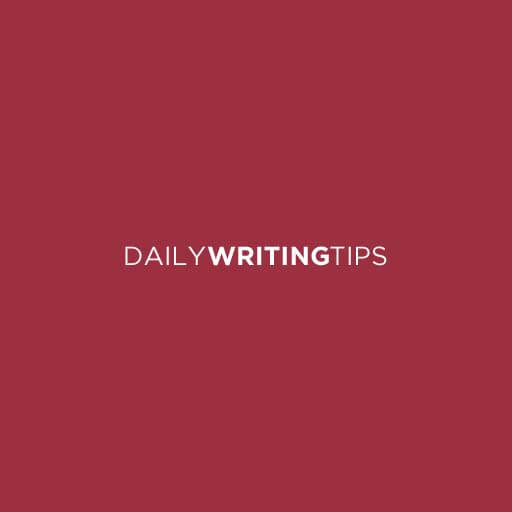 Daily Writing Tips offers specific writing tips for aspiring authors every day.
The advice they give ranges from writing-specific to motivational to odd, such as words Shakespeare invented.
Those seeking specific information on improving the craft of writing should read these articles. The Daily Writing Tips will always be there for you when you need them.
Know More About Daily Writing Tips
---
11. Well-Storied
Well-Storied is written by Kristen Kieffer, a fantasy writer and author of writing resources.
In addition to offering great writing advice, she is also dedicated to giving writers the chance to discover their own talents.
She offers free courses, podcasts, and community chats. There is a lot of assistance available on Well-Storied for writers, so make sure you tune in regularly!
---
12. Write To Done by Leo Babauta
As a writer, there are many strategies that can help them build a successful career from their work. This is exactly what Write to Done offers!
Write to Done has both a creative writing blog as well as a nonfiction section that teaches you how to master a variety of techniques and habits meant to help you succeed in the literary world.
It isn't worth missing all the writing advice and motivational material they will provide you with.
---
13. Writers Digest
It's one of the best writing blogs to visit if you like writing tips from writers.
We strive to simplify more complicated issues in writing by creating simple, easy-to-follow blog posts that reveal your potential.
Moreover, they host competitions, allow you to read blog posts by editors and show you what they participate in or attend.
We are confident this writing blog will be a fantastic choice for anyone who loves writing in a writing group on a regular basis.
Know More About Writers Digest
---
14. Shayla Raquel
This writing blog is filled with information concerning all aspects of writing posted by Shayla Raquel.
Whether it is preparation, writing, or marketing, she is a one-stop-shop.
Shayla works nearly every day one-on-one with authors, both as an editor and author.
As an experienced and competent editor, she has edited over 300 books and launched Amazon bestsellers!
---
15. Writers Helping Writers
Writing teachers, new writers, seasoned writers, editors, and the writers themselves can all benefit from Writers Helping Writers.
This blog provides advice on technique and strategy, as well as Navigating The Changing Face of Book Promotion with Smart, Effective Strategies and How To Stop Self-Doubt From Getting In The Way.
Know More About Writers Helping Writers
---
16. Live Write Thrive by C. S. Lakin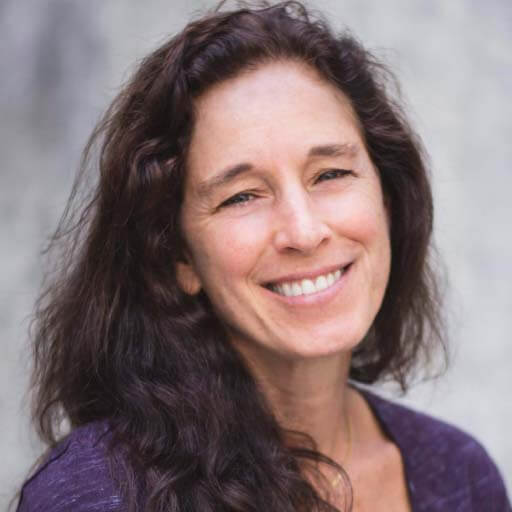 Writing coach, novelist, and copyeditor C S Lakin created Live Write Thrive to help you write your novel with articles on The Challenges of Believability in Writing Science Fiction and on The 3 Ways to Show Emotion in Your Characters.
Know More About LiveWriteThrive
---
FAQ's on Why to Follow writing Blogs?
Where can I read good blogs
I have already mentioned a lot of blogs above, which you read regularly and bring spark in your writing. The better it can touch the soul, the better it would be.
What is a Writing Blog
Blog writing is as simple as writing a journal. Here, instead of writing your daily routine, you write your acquired knowledge and experience. Blogs are updated regularly, which also called posts. No fixed post Frequency here.
Is Blogging Good for Writers?
It would be a perfect choice. Doing so you building a portfolio for your self and eventually earning through your blog as well. I always recommend having a blog to writers. It provides a lot of exposure as a writer or author.
Can I earn Writing blogs
Of course, you can. You can easily earn a lot of money writing blogs for others and on yours too. Writing blogs for others also called freelancing writing. There are enough opportunities for the same.
How can I earn money by writing blogs?
Be it could be writing blogs for others, affiliate marketing. Writing an e-book. There are several ways to make money by writing blogs. Many doors are open if you are good at it.
How do I find Blog Writers?
Well, if you are a hire a blog writing then you can easily do so. There are several Freelancing writing marketplaces where you can find the individual blog writers who can do the job for you.
Over to You
So, what do you think What is the Best Blog for Writers according to you?
I love all the above writing blogs and authors. But, which one do you like the most?