The world of business is constantly changing, and in the "Age of Technology," business tech is a driving force behind that evolution.
From instant communication to automated services, technology is continuously introducing tools to make business faster and more efficient than ever before.
And, as we've adopted the latest technologies, we've seen the growth of never-seen-before jobs and industries like,
blogging,
e-commerce,
digital marketing,
mobile app development,
Well, these are just to name a few.
In addition to the brand-new aspects of the business that we've created, there are some traditional elements of the workplace that are receiving a makeover, thanks to the many forms of technology designed to streamline our daily lives.
Now, that's not to say that things like bookkeeping and customer service are being eliminated, rather, they just look different nowadays than they did twenty (or even ten) years ago.
Keep reading to find out our top picks for the types of software that are transforming the way that we do business.
---
Employee Time Clock Software
The exchange of goods and services is about as old as humanity itself.
But, as we've progressed as a species, we've developed a systematic way of trading our time, labor, and energy for an agreed-upon wage.
And, whether you have five employees or five-hundred, there's no way around it. You have to have a reliable way for your employees to record their hours on the clock so that you can pay them the proper amount.
Luckily, we've come a long way from manual time clock and paper punch cards. In modern-day business, the most effective method of timekeeping has got to be employee time clock software.
A huge perk of time clock software? Most businesses don't have to buy and install any new equipment to use it because employees can clock in and out using desktops, laptops, smartphones, or tablets.
Not only does time clock software maximize accuracy, but it's also highly convenient, customisable, and dependable.
And, because it's cloud-based software, you and your employees will be able to access it using any Internet-connected device.
---
Word Processing Programs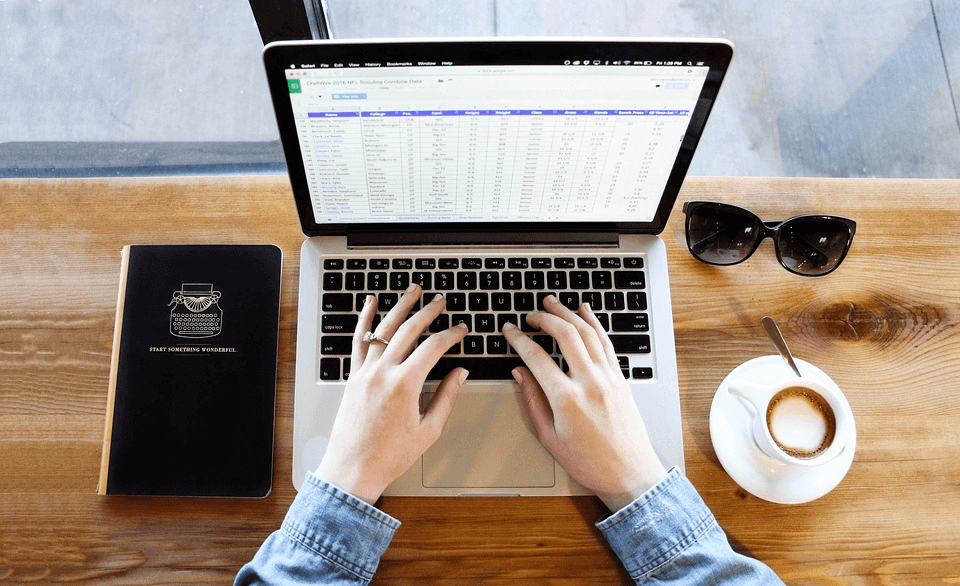 The written word is another idiosyncrasy of the human race that has undergone quite a lengthy, dynamic progression.
From petroglyphs and chisels and parchment and quills, the writing tools that humans have used over the years are as varied as they are extensive.
Most recently, we've changed from paper and pen to computer screen and keyboard—and, because written communication is such a large part of business, word processing programs have become an office staple, regardless of company size or industry.
Word processing programs aren't just for conventional writing anymore, either spreadsheets, digital presentations, graphics, and more can all be created with a few clicks of a mouse and taps on a keyboard.
Of course, the advantages of digital word processing go far beyond the mere act of writing. Ease of editing, saving, formatting, and sharing are also significant benefits that come with applications like Microsoft Word and Google Drive.
---
Online Payment Solutions
Remember when we mentioned e-commerce as a new industry that's emerged with technology?
The ability to buy and sell online has completely reinvented the way that we conceptualize business, and online payment solutions are behind it all.
In today's world, you can buy just about anything online, and e-commerce is so convenient that some companies don't even bother with a physical storefront anymore. After all, it's a lot cheaper to pay for a website than it is to rent out a building.
While security is definitely still a major concern when it comes to online payment solutions, the majority of people still feel comfortable enough to enter personal information, including banking credentials and credit card info when shopping online.
Companies big, small, and in-between are all profiting off of online payment solutions. And, in addition to consumers being able to make purchases online, these kinds of software have made it possible for many people to work and get paid remotely. Whether you are a freelancer or an established company, invoicing software can help you to create an invoice easily, send it seamlessly, and get paid promptly; thus limiting paperwork and streamlining finances.
---
Business DevOps
Similarly to DevOps 2.0, BizDevOps encourages software developers, operations staff, and business teams to collaborate so organisations can create software more quickly, respond more quickly to user demand, and ultimately maximize revenue.
Development teams, operations teams, and business management teams used to operate in silos. Developed code was managed by the operations team after release and reviewed by the management team for KPIs.
The management team also made decisions about future development projects. By breaking down silo walls, BizDevOps changes the way software is developed fundamentally.
As part of this approach, business teams not only set requirements but also work directly with developers to prioritise sprints and backlogs for agile software development. Partnering with the business side and collaborating with managers, they are able to achieve business goals. DevOps consulting business can be leveraged well, while the technology is growing rapidly.
---
A World of Endless Possibilities
The tech industry is one of the most rapidly evolving industries that exist in business today, which means that there's no shortage of new ideas and opportunities for advancement.
But, even though the way we do business in the modern age might seem completely different than the way our ancestors did it, at its core, business still operates using the very same age-old concept: trading one commodity for another.
And, while it's certainly true that technology has its drawbacks, it has given us the capability to interact with and do business with one another on a global scale, bridging the gaps previously solidified by distance and other barriers, like language or currency.
In this way, we're enjoying a reality where the possibilities are virtually (no pun intended!) endless.
Because when we look at how far we've come, even just in the past couple of years, there's no telling where we'll be able to go from here.